A ginger cat couldn't find a home because he is very special. He spent a long time living in a cage at the vet's office, hoping someone would take him home.
Meet Benny the cat!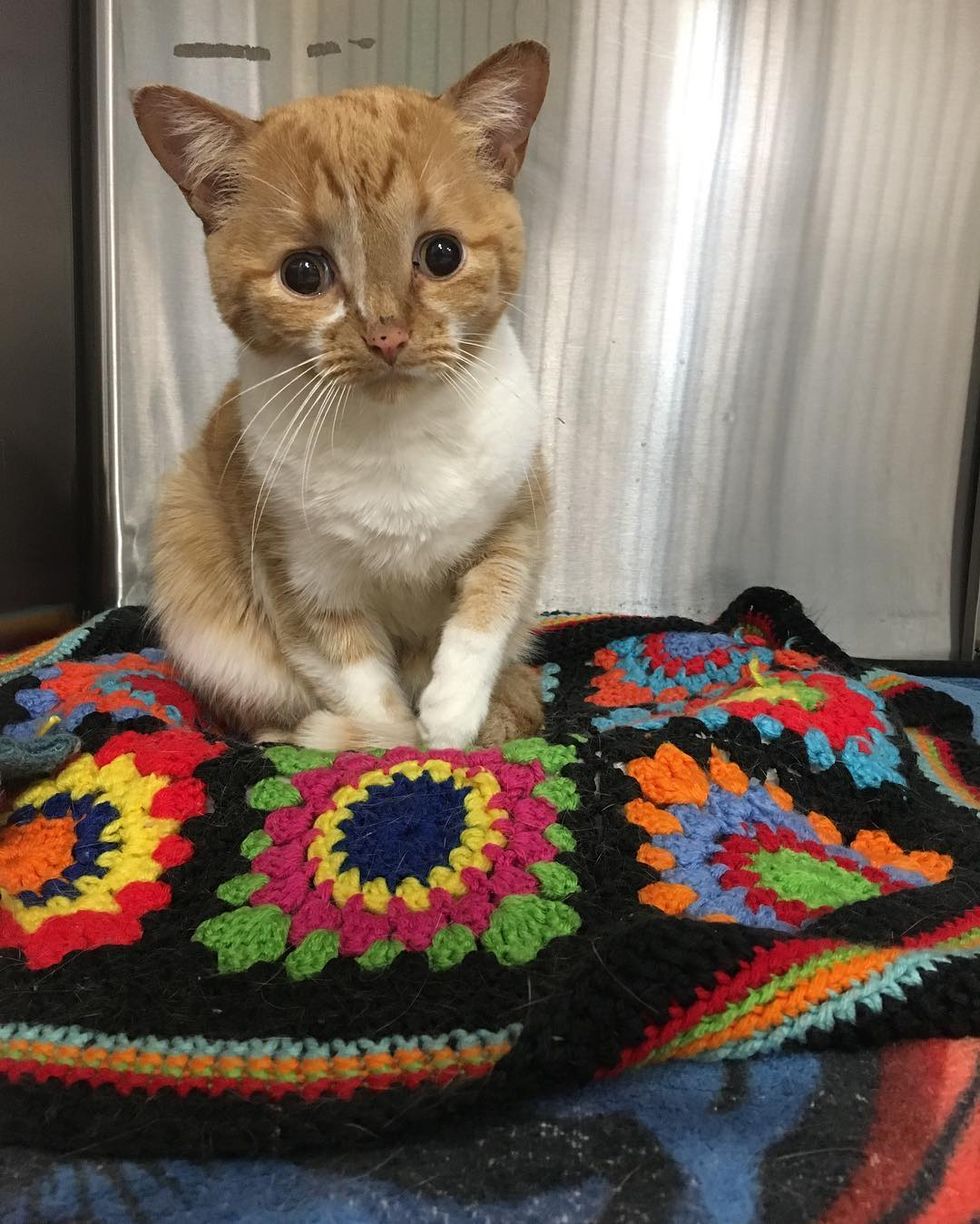 Benny or Benjamin Hugo Noggin and his four siblings were left behind after their human mom passed away. Losing his human shattered his world, and Benny was scared and confused. A few good Samaritans stepped in and found homes for the other four cats, but no one wanted to take Benny.
The ginger boy is blind and has hydrocephalus, a build-up of fluid in the brain. He was taken into a vet's office in Northern California where it became his temporary home. Every day Benny looked through the cage door, hoping someone would scoop him up and give him a forever home.
But no one came, so the vet's office reached out to a local rescue for help. When Milo's Sanctuary (in Burbank, California) learned about Benny's story, they knew just the perfect home for him.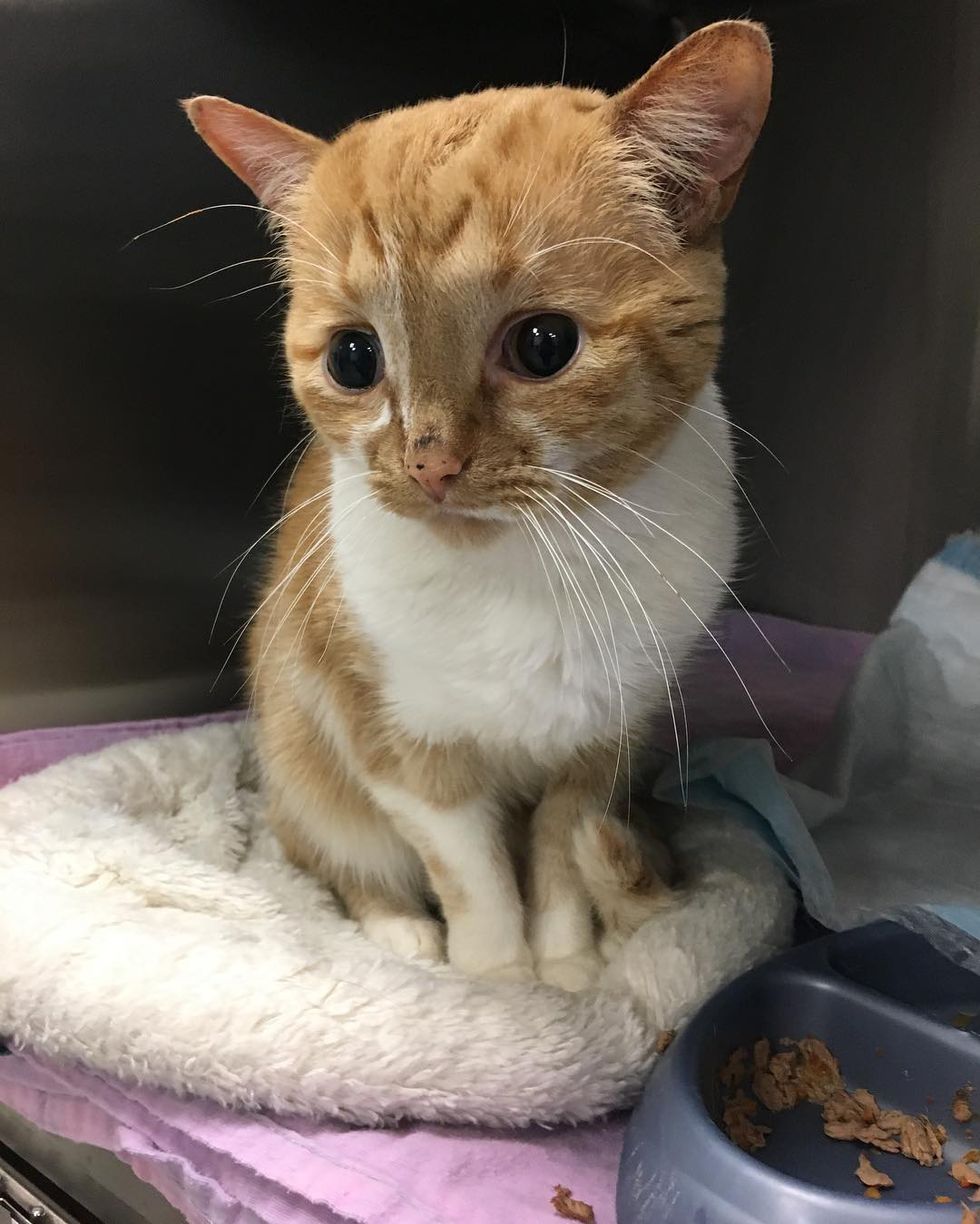 Milo's Sanctuary believes that all cats deserve a second chance at life, so they opened up their home to little Benny.
"After a trip down from Northern California, Benny went to his Lifetime Care Foster home where he's settled in and starting to learn that he's safe and loved," Milo's Sanctuary said.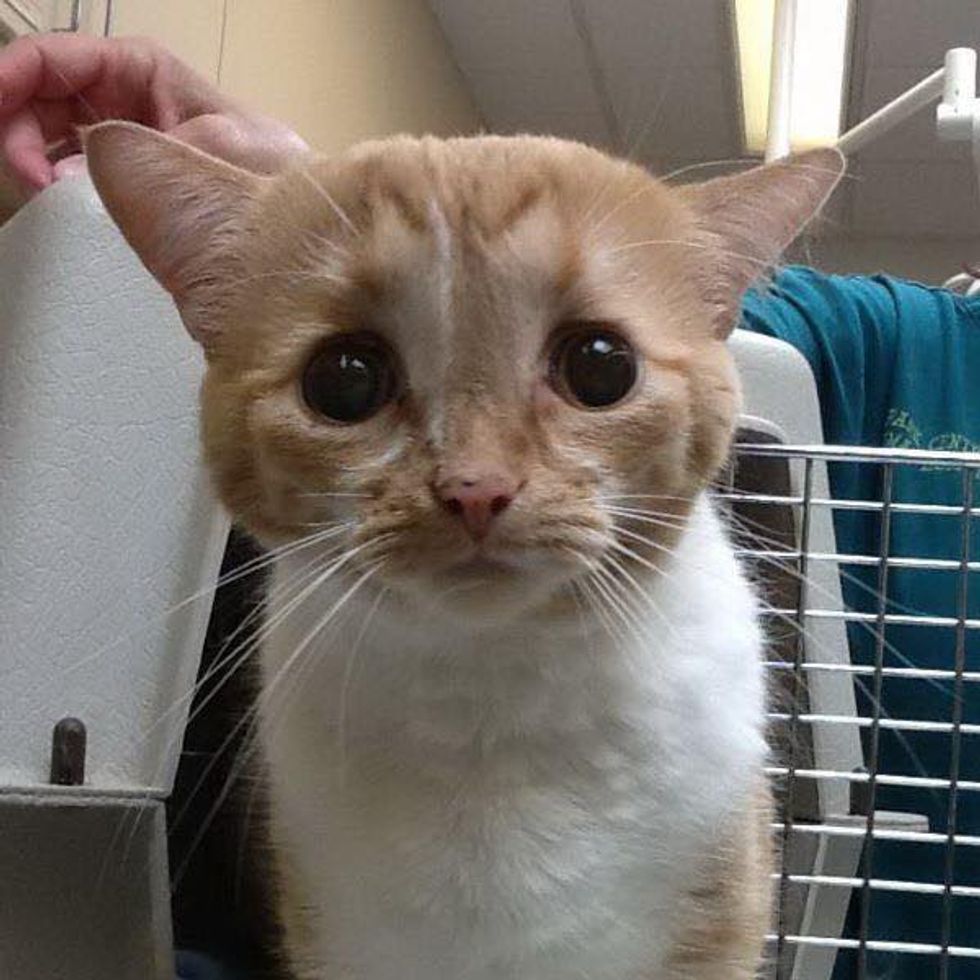 "He's been to the neurologist and is getting treatment as appropriate, including subq fluids as he doesn't drink from a bowl, regular blood tests and homeopathic treatment as well as a special diet due to stomach/intestinal sensitivities.
"He's doing great and the fact he's 5 years old and has made it this far without radical treatment or intervention says a lot for his strength."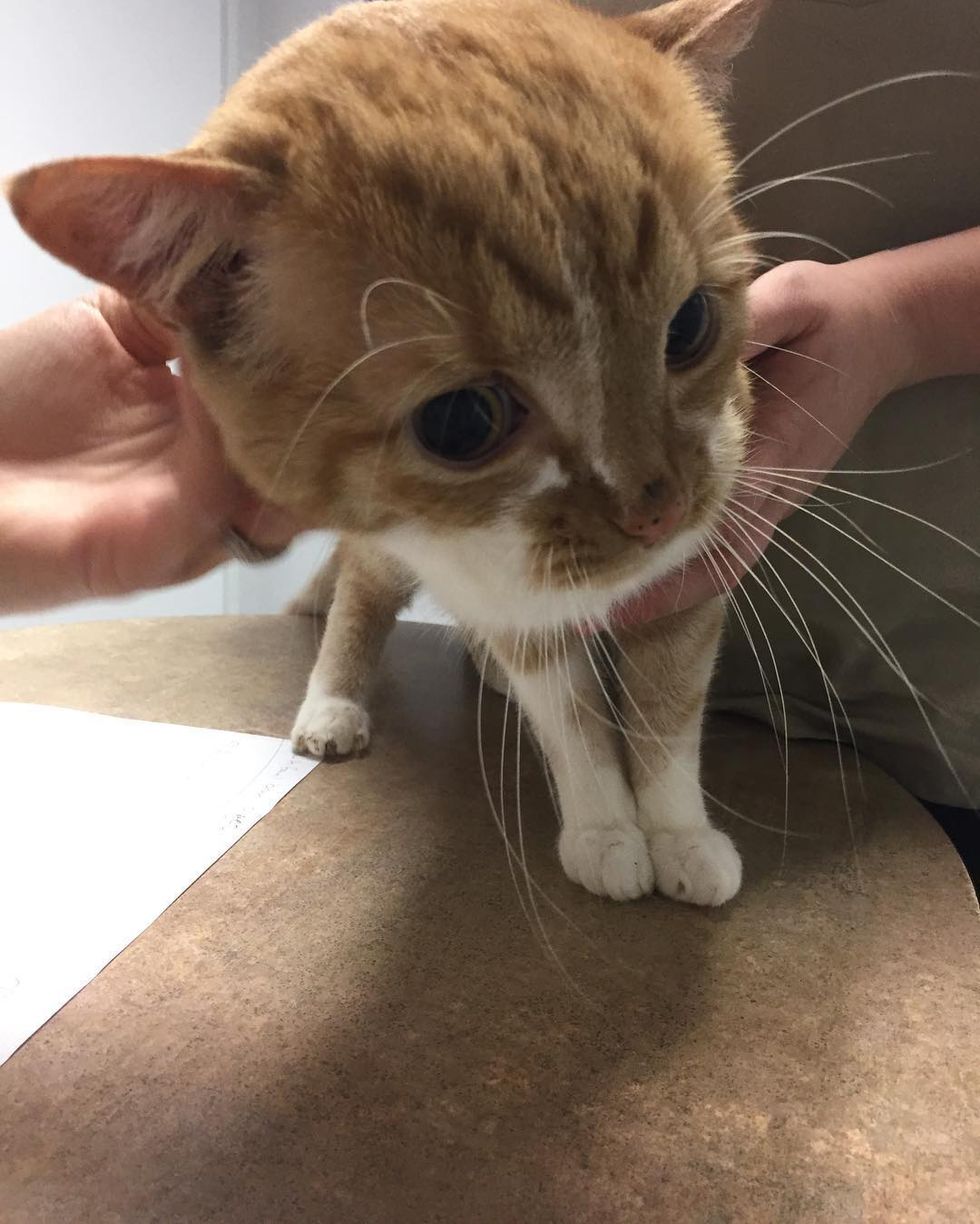 With a loving home, little Benny began to thrive!
He is so happy to have good food and all the love and attention from his humans that he can's stop purring.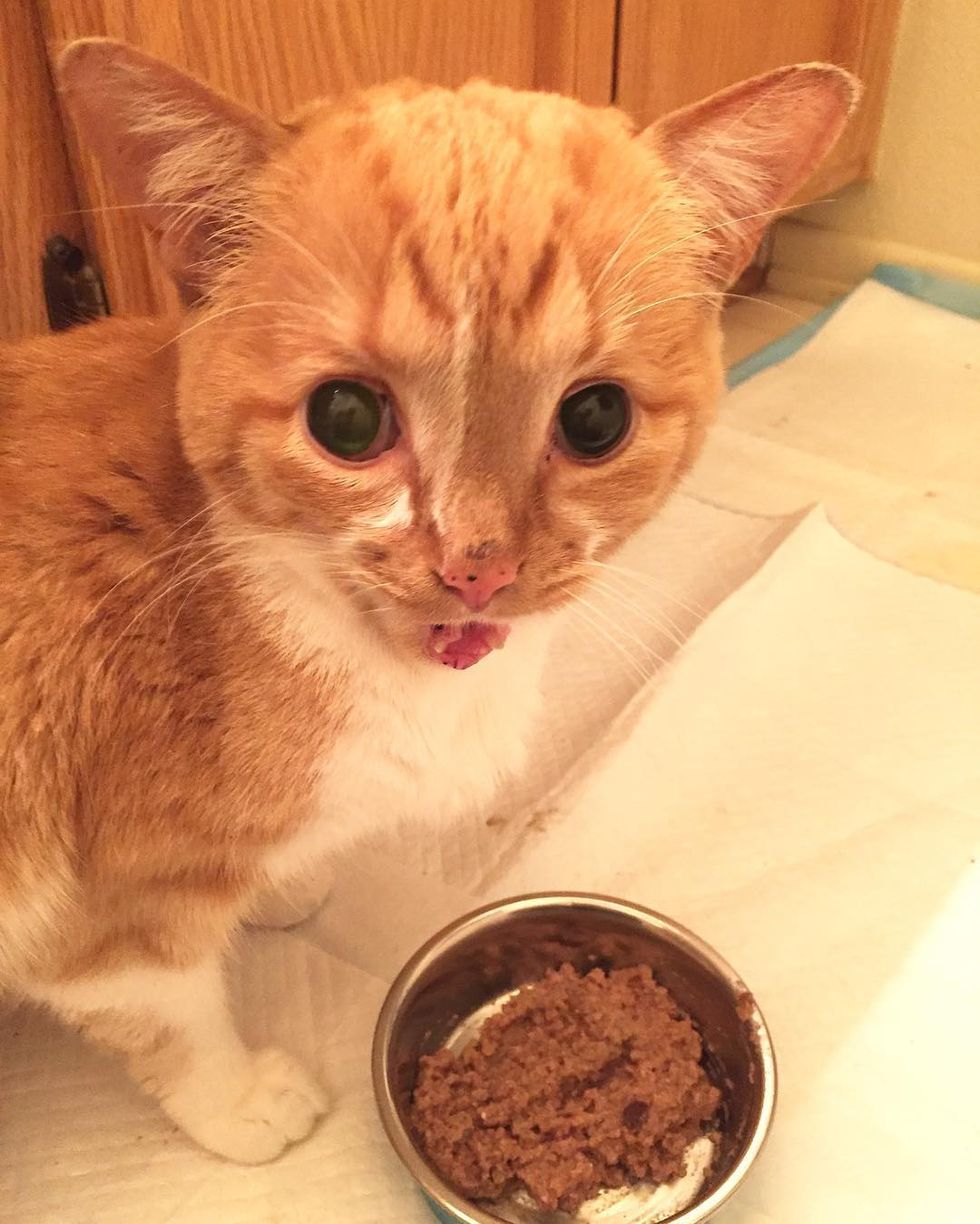 He loves people and shows his affection in an adorable way.
"Benny has decided the best scratching post is his Lifetime Care Foster mom! He's a very silly boy!"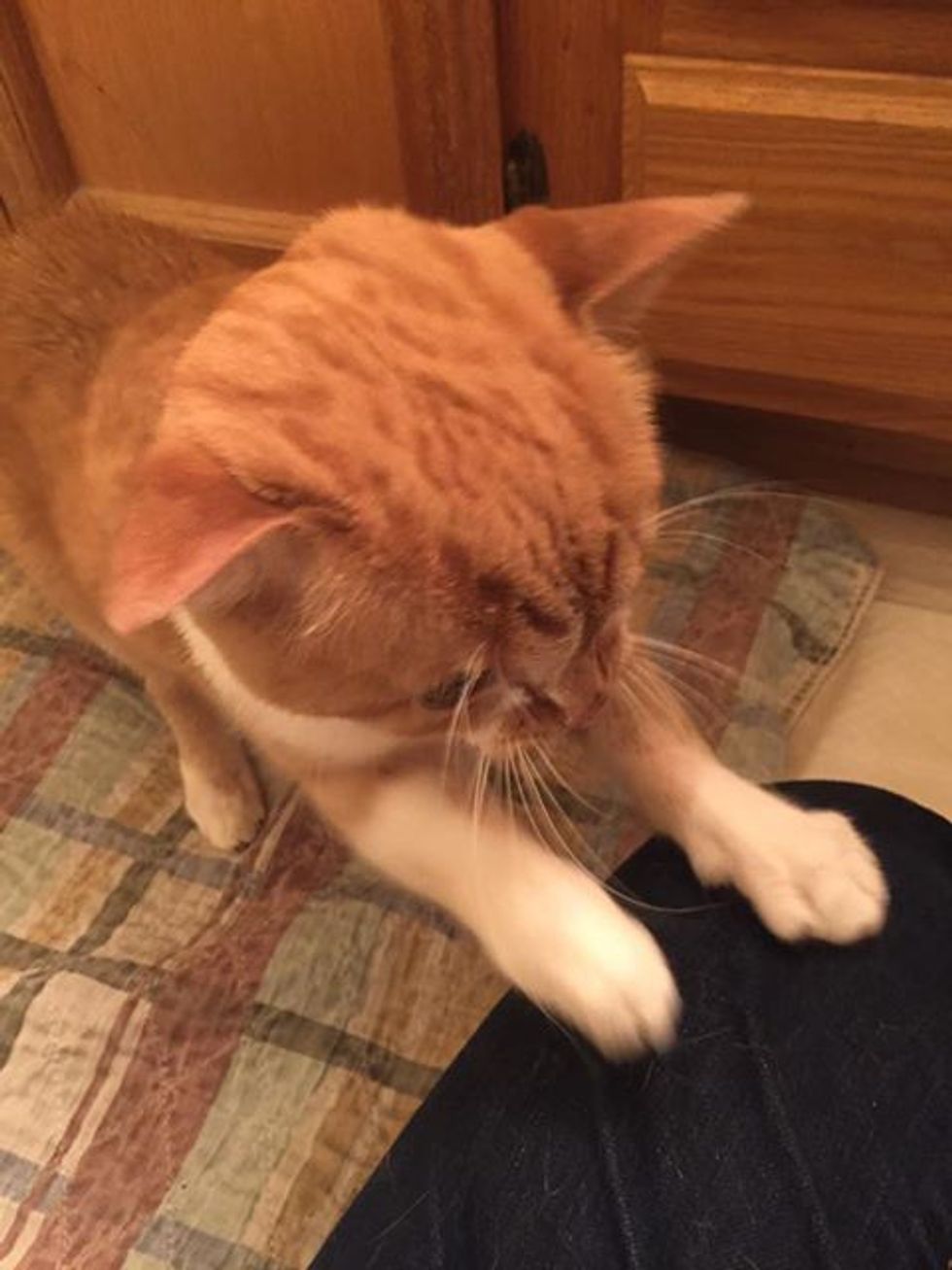 The once scared and confused ginger cat is now happy and more playful than ever.
"Even being blind and having hydrocephalus doesn't slow him down! He climbed up the cat tree and settled in for a nap all by himself," Milo's Sanctuary said.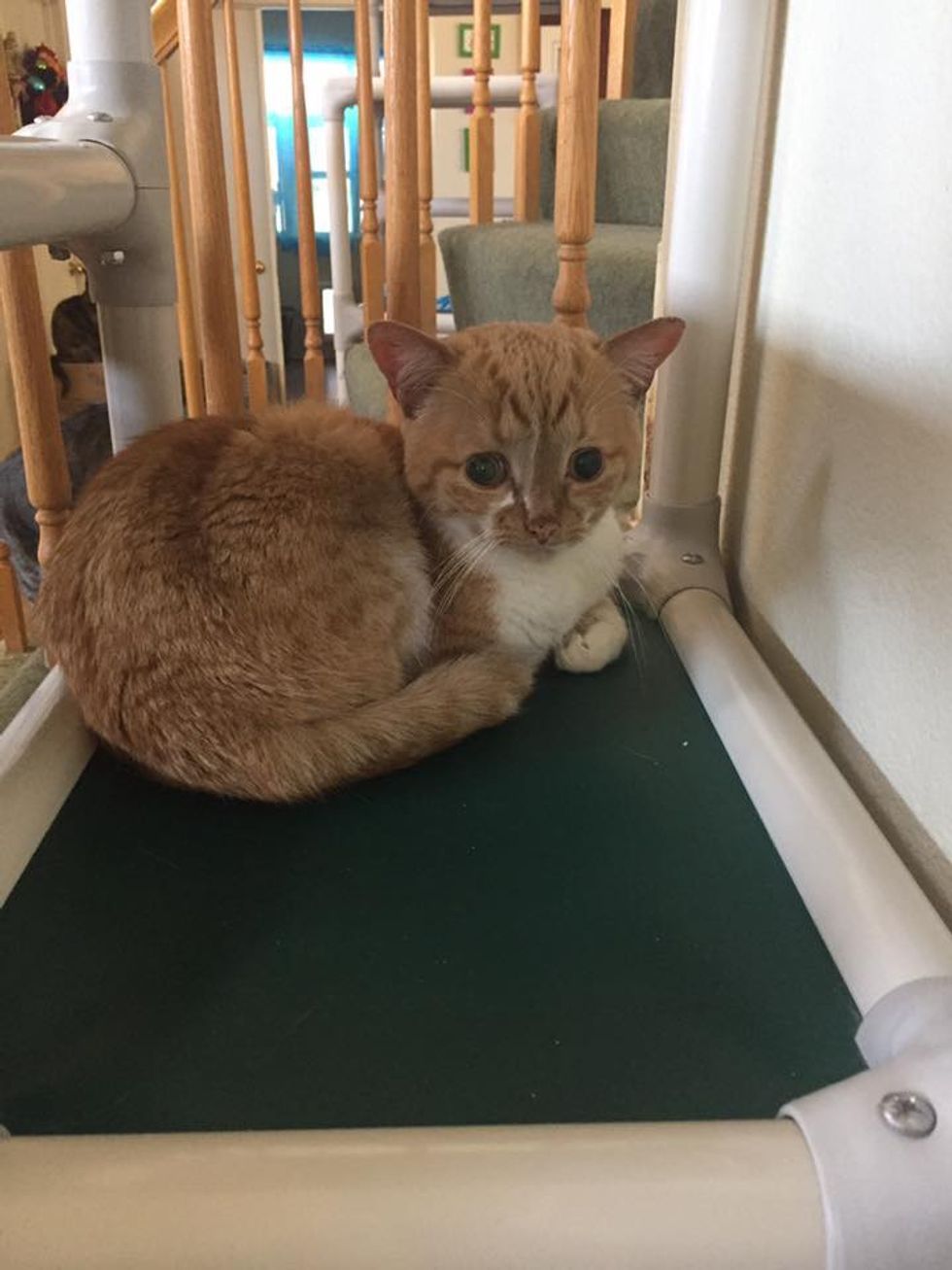 It's been about two months since Benny came to Milo's Sanctuary. He is loving every bit of his new life.
"Through all the changes, Benny has remained a sweet, gentle boy with a goofy sense of humor. He loves his food, toys, and his brand new scratching post!"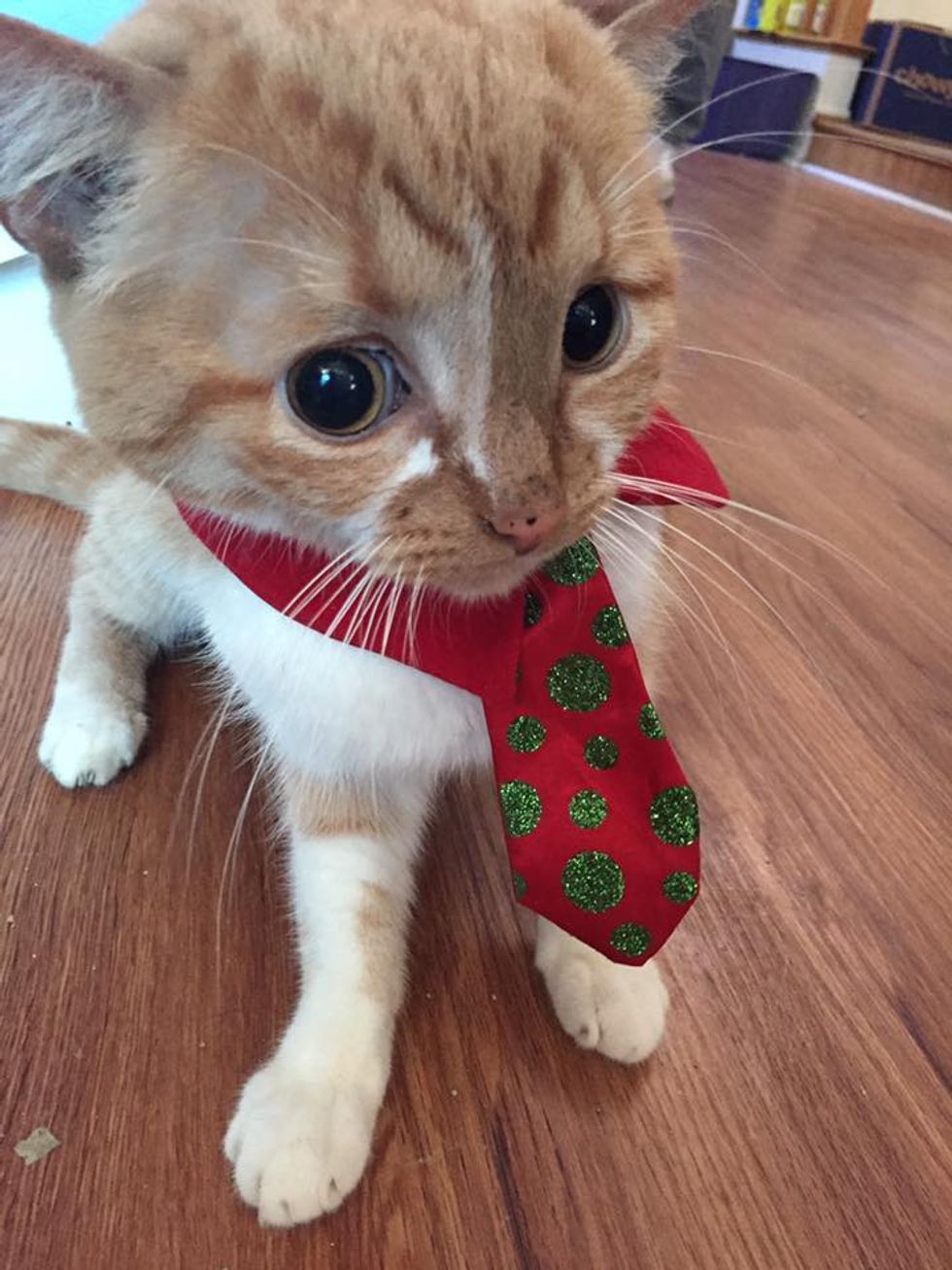 Share this story with your friends. If you would like to sponsor Benny, click here for more info. If you would like to support their rescue efforts, click here to make a donation. Follow Milo's Sanctuary on Facebook.
Source: Love Meow